Although the use of a Segway is intuitive and very easy, a training session (about 15 minutes) is needed. So that, you can familiarize yourself with this new man/machine interaction. At the end of this training, you should feel perfectly comfortable with the use of the Segway. If not, you have the possibility to exercise your right of withdrawal (before going on the guided ride). Your registration fee will be, of course, fully refunded.
Once in a stroll, you should drive the Segway responsibly and create no inconvenience for other users of the public space (pedestrians, bicycles…).
Indispensable prerequisite for having only fond memories of his Segway ride.
More information on the Safety/Security page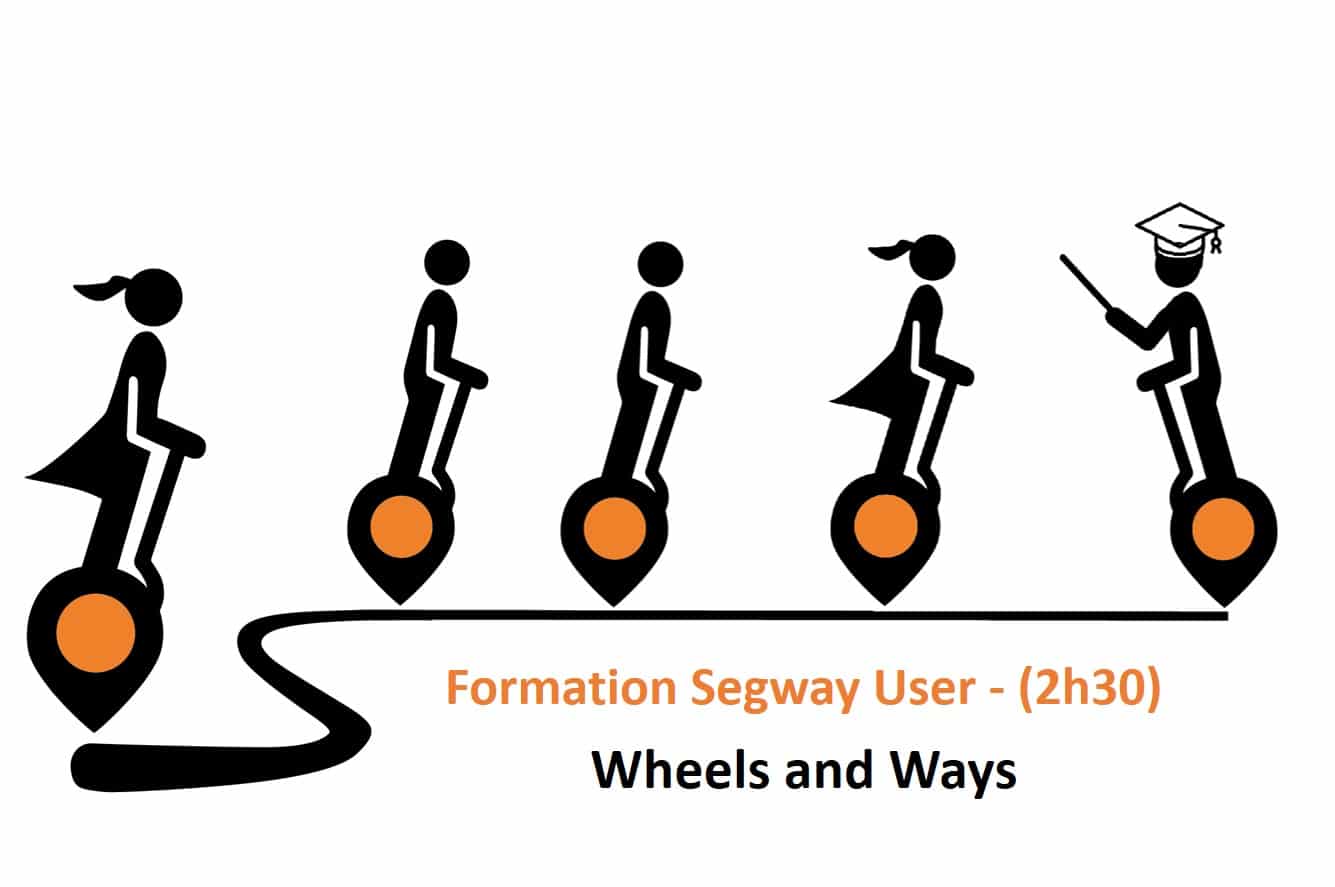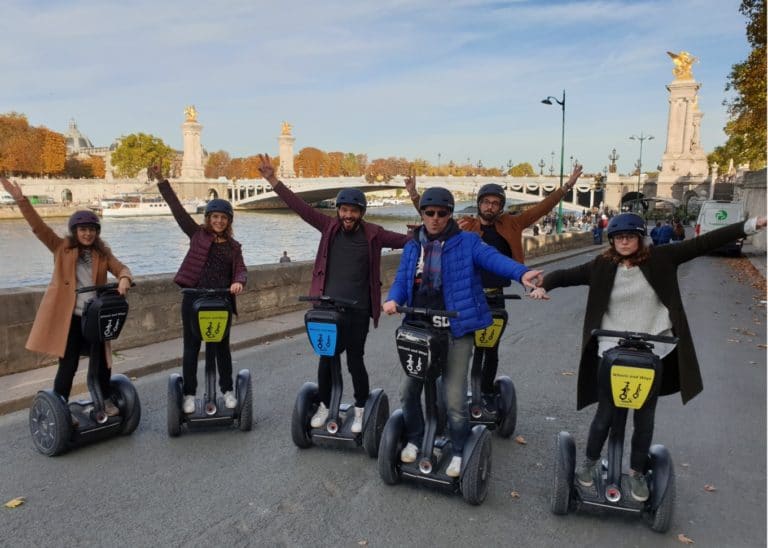 The Wheels and Ways team is made up of people experienced in both the Segway (certified instructorsc) and the cultural fields.
This allows us to offer you quality services both from the point of view of the Segway and the culture.
Each course has been carefully studied upstream and our groups, of moderate size (maximum 9 people), allow you to maximize your photo session time and your experience of driving a Segway.
We are also listening to any element that would improve your ride. Do not hesitate to contact us.

Each of our guides is passionate about Segway and Paris and is keen to convey your knowledge in a simple and friendly way.
Our guides know how to adapt their speeches so that their comments can be understood by the greatest number.
Also, all our guides get Smartphone, so that they can take many pictures of you riding the Segway among the beautiful monuments of the City: you just have to enjoy the view and the riding 🙂 !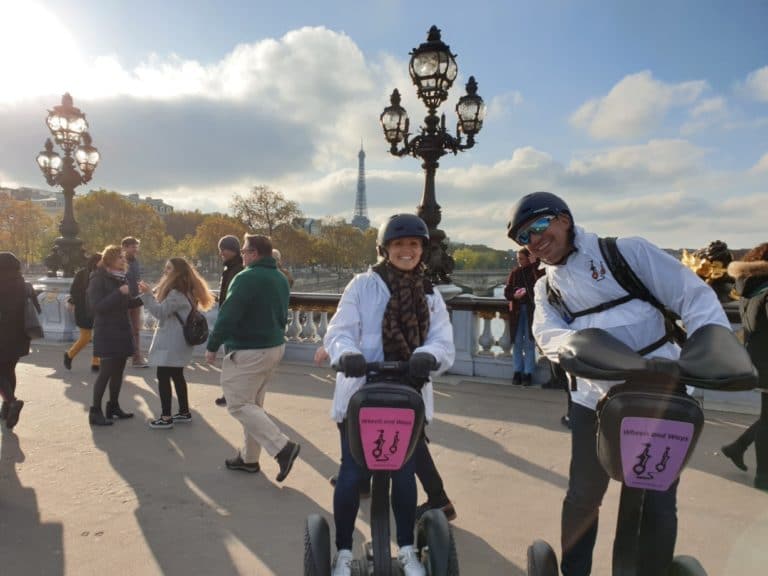 No cold while riding the Segway in Paris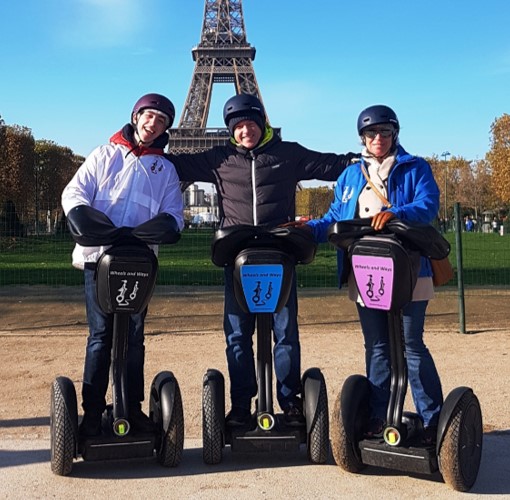 In winter, we feel colder on the Segway than when we walk (due in particular to the wind and the lack of physical effort).
In order to enjoy your Segway tour during the winter season, the following equipement is at your disposal:
–        Thermal gloves
–        Gloves (washed after every use)
–        Windbreaker
–        Fleece jackets
Just enjoy the view and the ride of the Segway. We take care of the winter… 😊 !
100% conformity routes with the (new) French Law concerning PT
Bike lanes are now exclusively dedicated to cycles and PT (article R. 110-2 of code de la Route).
R. 412-43-1 If there is no bike lane, then PT can be:

on the road where the speed limited is 50km/hour
on the sidewalk, if in compliance with R 431-9, that is to say,

to ride slowly its segway and without disturbing the pedestrians

.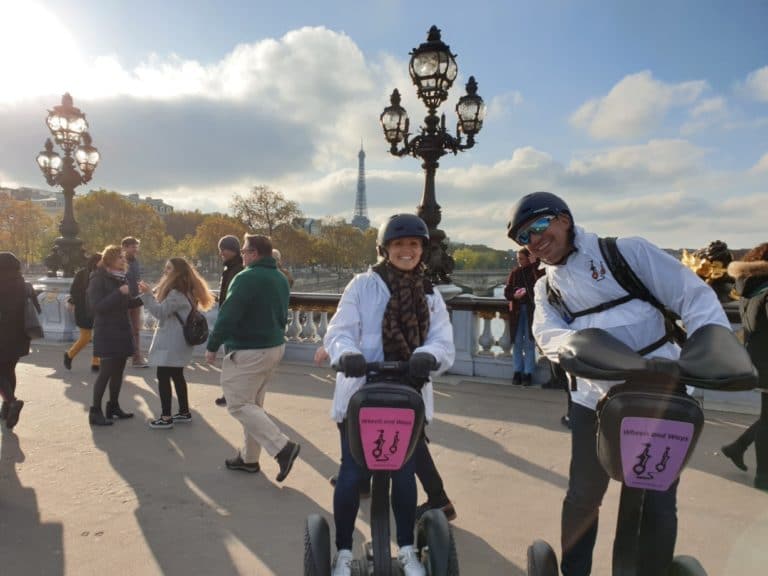 Minimum age to ride a Segway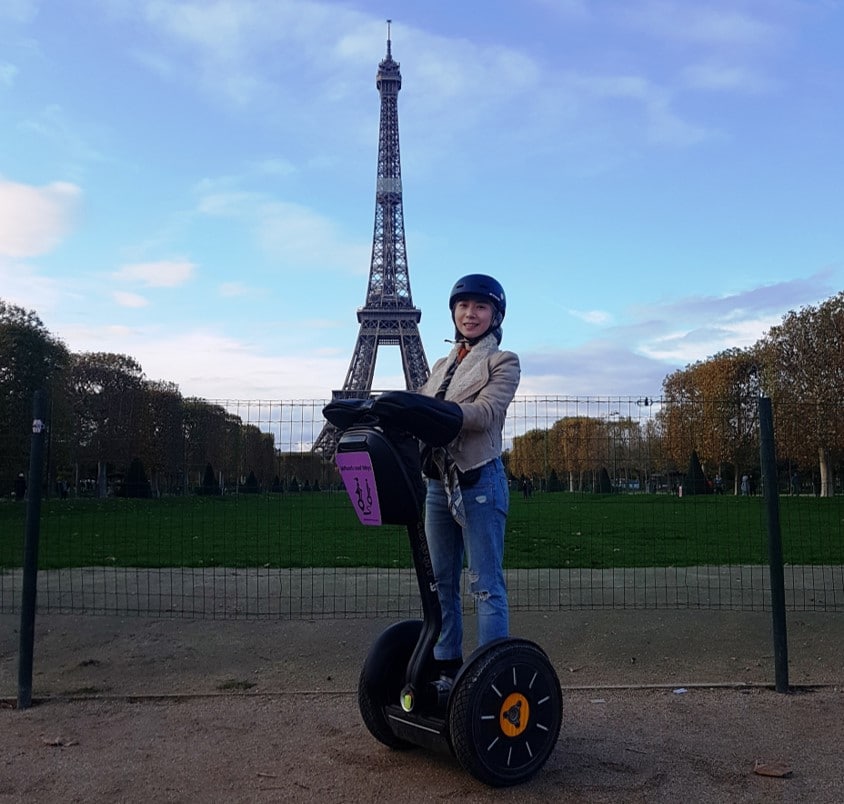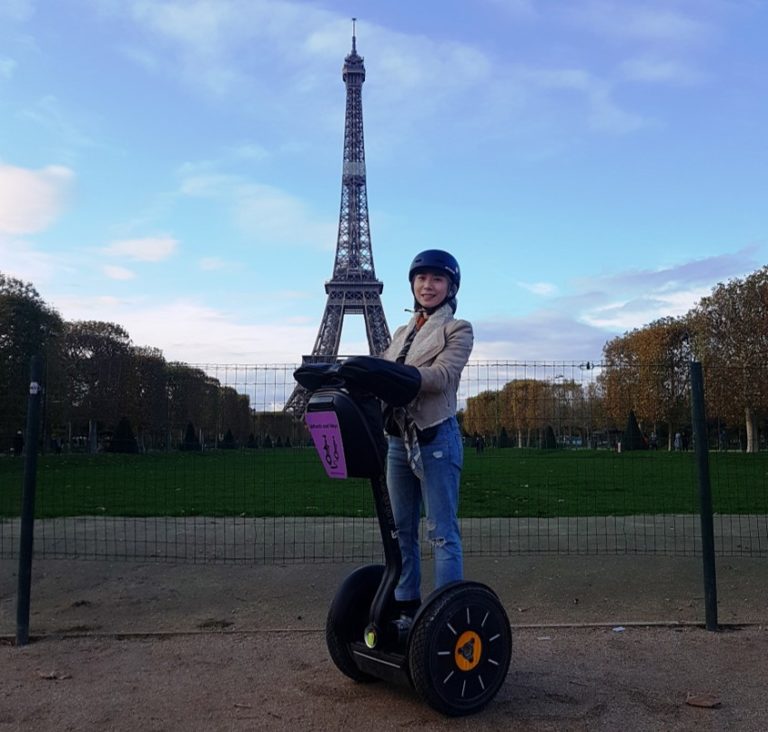 As of 1st July 2020, it will be mandatory for each EDP to have
all our Segways are already equipped in accordance with the decree of 23rd October 2019.